Fujifilm made it that much harder to choose a wide angle lens when they introduced the 16mm F2.8 WR lens. So we decided to pitch them together to see which one comes out on top.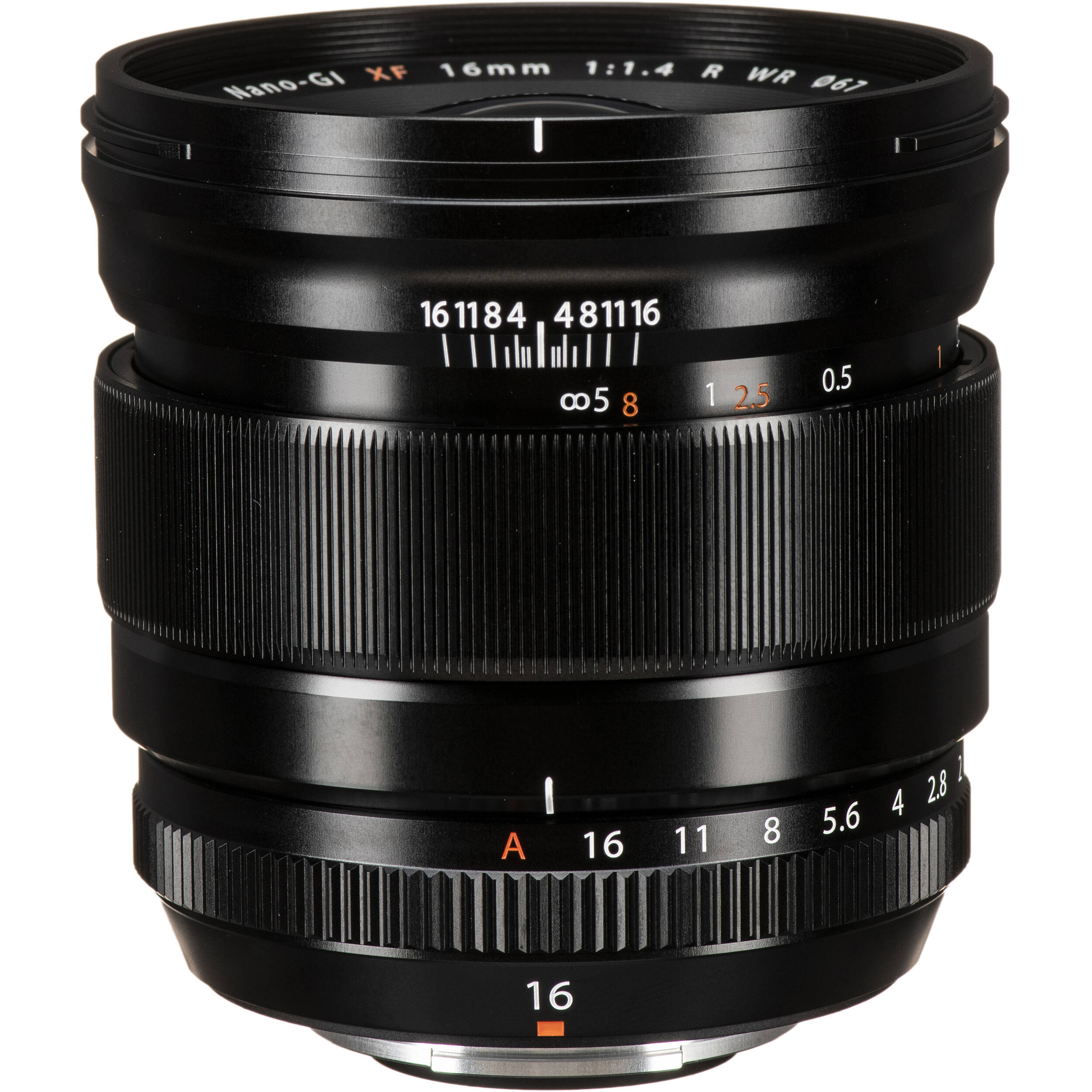 Aperture Range: f/1.4 to f/16
Nano GI + Super EBC Coating
Two Aspherical Elements, Two ED Elements
Weather Resistant
Aperture Range: f/2.8 to f/22
Super EBC Coating
Two Aspherical Elements
Weather Resistant
Design & Construction
Comparing the two lenses in size the Fujifilm 16mm F2.8 WR is the clear winner. It is more compact and lightweight compared to the 16mm F1.4 R. Both lenses are constructed out of metal and boast weather sealing.
The Fujifilm 16mm F1.4 R although larger in size has better ergonomics. The manual focus ring of the 16mm F1.4 R has hard stops which is helpful for video users and landscape photographers. Furthermore the overall feel of the lens is nicer to use.
Performance + Image Quality
Both lenses have swift autofocus and are optically excellent. Throughout testing there was not a time where the lenses struggling with changing lighting conditions. Sharpness of both lenses are of high quality, however the Fujifilm 16mm F1.4 R WR deals better with corner sharpness. We noticed that the Fujifilm 16mm F2.8 WR is sharper on apertures below F5.6 and is a little bit wider. Distortions are kept to a minimum on both lenses.
For a full detailed review and image samples watch our video at the top of the page and skip to 3:45
Conclusion
Both lenses boast fantastic image quality and even after testing both lenses we struggled to choose one over the other. However we came up with two scenarios where we believe it is clear to choose either lens. Video users, astrophotographers and landscape shooters should stick to the Fujifilm 16mm 1.4R WR for it's ergonomics. Those who are enthusiasts looking for a good wide angle for travel or everyday use, then we recommend going for the Fujifilm 16mm F2.8 WR.