One of the most beautiful things about portraiture photography is the ability to capture beauty in everyone. Portraiture photography is special because you can create human connection and display someones inner emotions. As a beginner shooting portraiture can be a bit intimidating and difficult. That's why we've compiled some a list of tips and gear that can really help boost your portrait photography.
1. Establish A Connection
Your subject is human and that is super important to remember. Having the best equipment for portraiture is not enough to create timeless portrait photos. Prior to the shoot have conversations with your subject, establish a friendship and a connection. The model will feel more comfortable to be in front of a camera with you and that will lead to better expressions. The last thing you want to worry about is how awkward the mood is.
2. Grab a portrait lens
Portrait lenses are highly recommended to really give your subject that strong pop. Portrait lenses generally have high maximum apertures (1.2-2.8) producing shallow depth of fields. Furthermore the ability to open up to wider apertures produces attractive out of focus areas a.k.a bokeh. Portrait lenses aren't expensive either, most manufacturers produce an affordable 50mm or 50mm equivalent lens. Check out our list of portrait lenses below.
3. Composition is crucial
Composition is super important when it comes to portraiture photography. There are many ways to compose a portrait for example: using the rule of thirds or filling the frame. However one rule applies to all compositions and it's the way you crop your subject. Make sure not to crop off limbs or at joints, to avoid amputating your subject in frame.
4. Ensure the closest eye is in focus
The most important place to focus on a person is their eyes. As the saying goes the eyes are the window to the soul, and they tell the story. Ensure that the closest eye to the camera is in focus for a good looking portrait. As viewers will be drawn to the closest eye first, it is crucial that the focus is dead on the eye.
5. Have fun and experiment
Look for inspiration online, play around with foreground, add in props, incorporate flash are just a few examples to help you shoot better portraits. There are many ways to shoot a creative portraits. Get out there and have some fun.
Our Favourite Portrait Lenses
Below are a list of affordable and premium portrait lenses that you could add to your camera to create amazing portraits.
An inexpensive portrait lens that gives you a wide aperture of F1.8. This is one of Canons most popular lenses amongst beginners and professionals.
Canons newest 85mm and the most sought after. It is one of the few 85mm portrait lenses that has image stabilisation. Combine that with L series optics making this the best Canon portrait lens to date.
The successor to the popular Nikon 50mm 1.8D. Providing a solid construction and great optics, the Nikon 50mm 1.8G has been a staple for Nikon users for years.
One of Nikons coolest portrait lenses to date. The Nikon 135mm F2 is a rare one yet is still in production and circulation. It's been around since the early 90s and is still the king of bokeh. Designed for Nikon film cameras, this lens can be mounted on any Nikon DSLR with an inbuilt AF motor. It's unique defocus technology allows you to control the bokeh to create crazy results.
The Sony FE 35mm is a versatile prime lens that is perfect for wide angle portraiture and street photography. The ability to open up wide at F1.8 gives you a lot of versatility to use this lens in multiple lighting scenarios.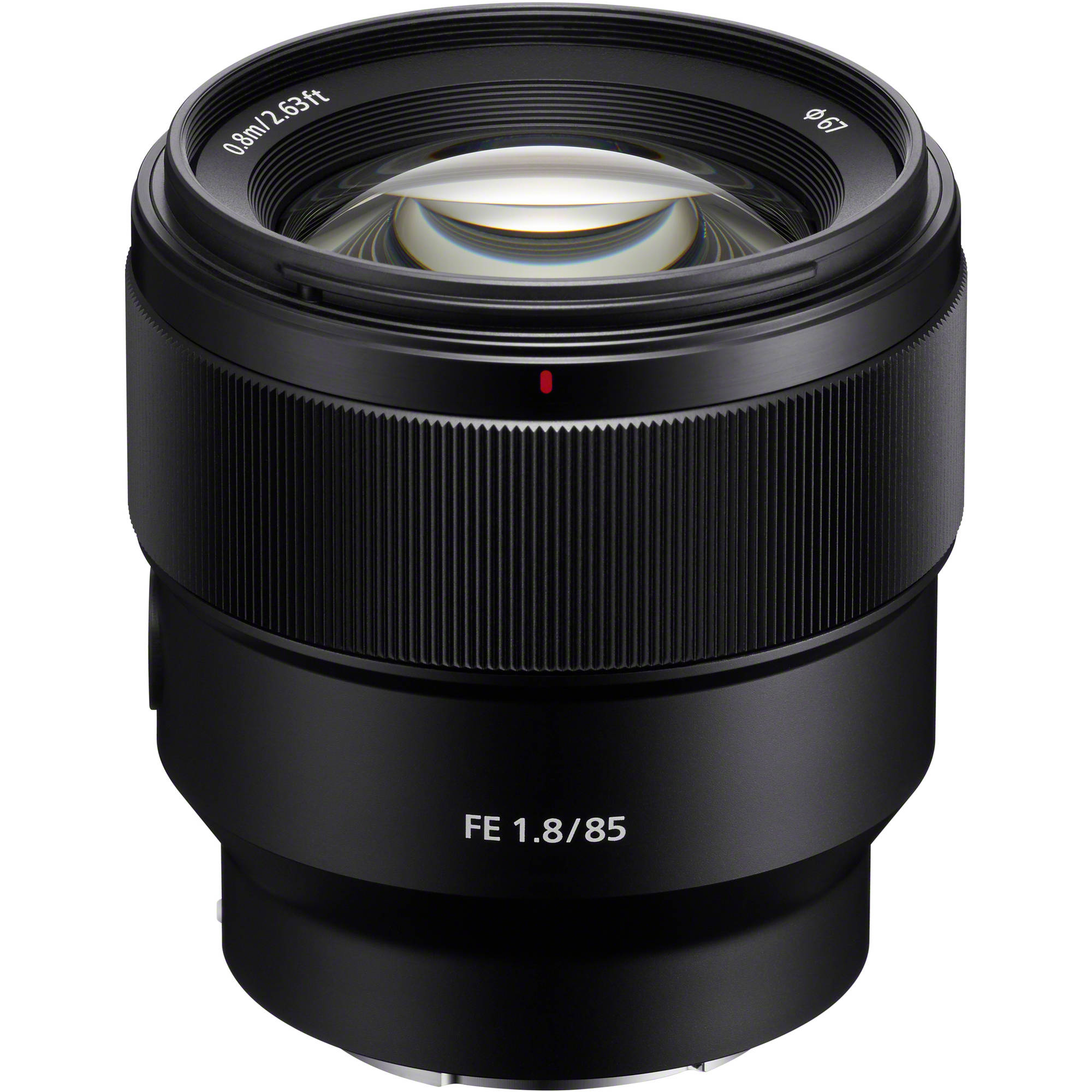 An inexpensive 85mm from Sony and a popular choice. The Sony FE 85mm 1.8 is praised for it's high levels of centre sharpness, AF speeds and fantastic bokeh quality.
A compact portrait prime lens that is part of the coveted Fujifilm WR lens line up. Equipped with weather resistance and a max aperture of F2, it is the perfect everyday portrait lens for every condition.
The Fujifilm 56mm F1.2R is the staple portrait lens for Fuji users. Wide aperture, high optical quality and optimal focal length is a killer combo for any portrait lover.
This year Sigma dropped a bombshell with the revamped Art series 35mm F1.2. With a revamped optical construction and wider aperture it is a great lens for wide angle portraiture.
Considered to be on the level of the Zeiss Otus, the Lumix 50mm S Pro F1.4 may be the best portrait lens out on the market today. Co designed with the experts from Leica, this is a portrait lens with extreme character.